User Interface and Game Elements Design
Worked as part of the design team at Spov, who were hired by TT Games to create and design the UI for the Lego DC Super Villans game. We went with the chaos and disorganised style that the DC villains would have. Designed the various in-game elements such as character selection/information screens, UI elements and splash/status screens.
Character information screens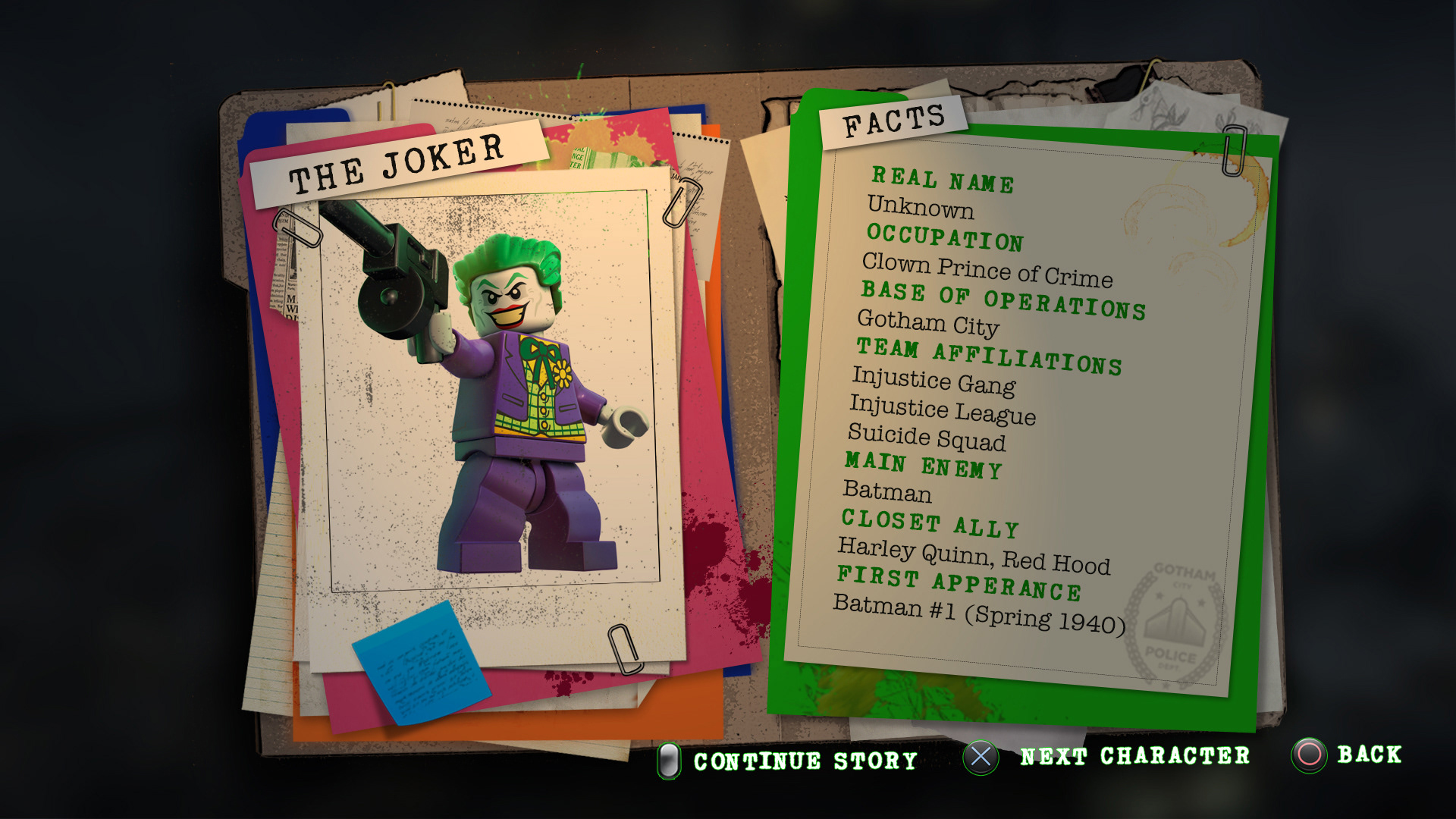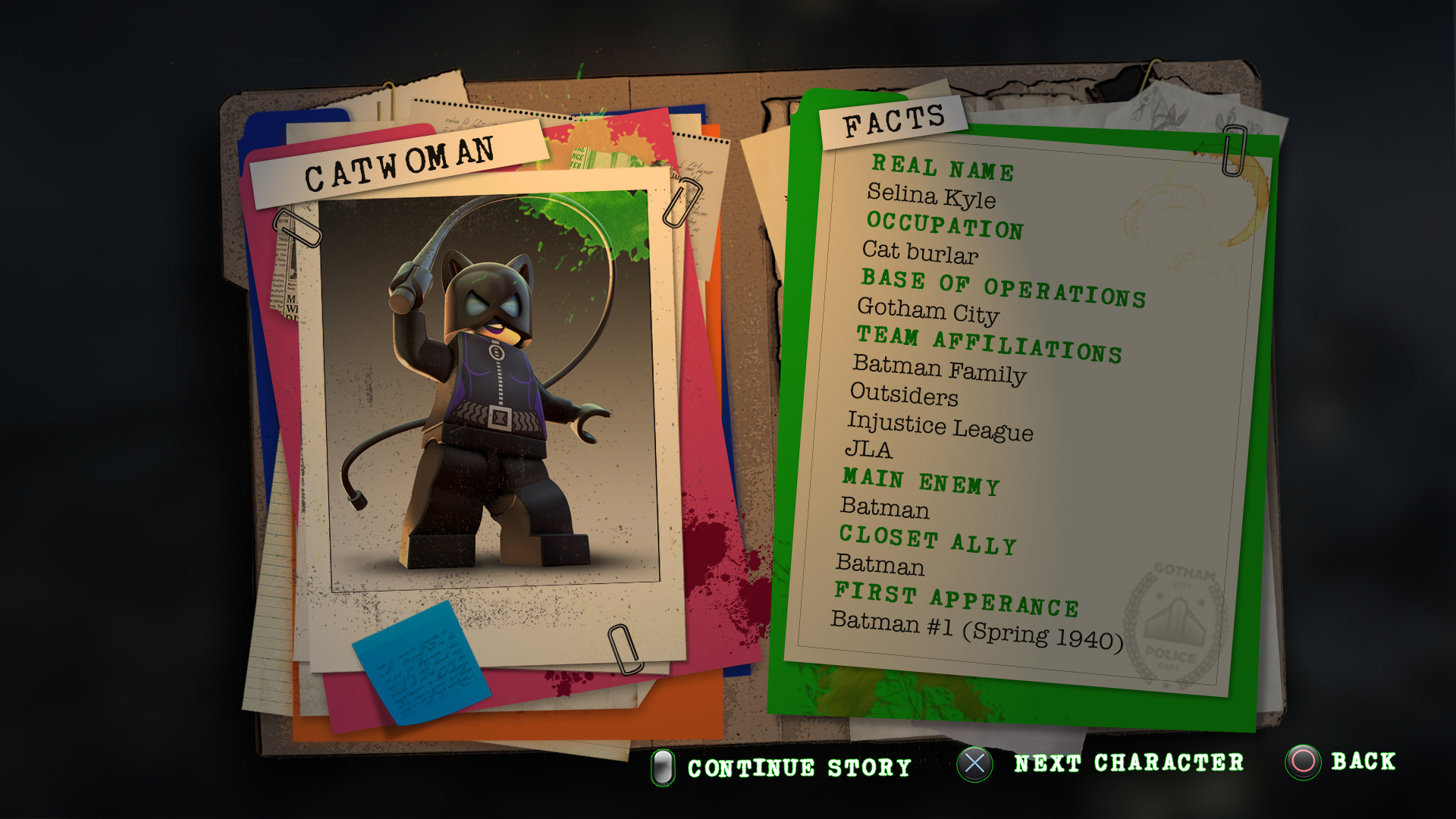 Level complete status screen
The status screen has been designed as a flat, 20's style detective board for Batman which has been hijacked by the Joker. All elements where created from scratched and crafted from game and comic assets into Photoshop.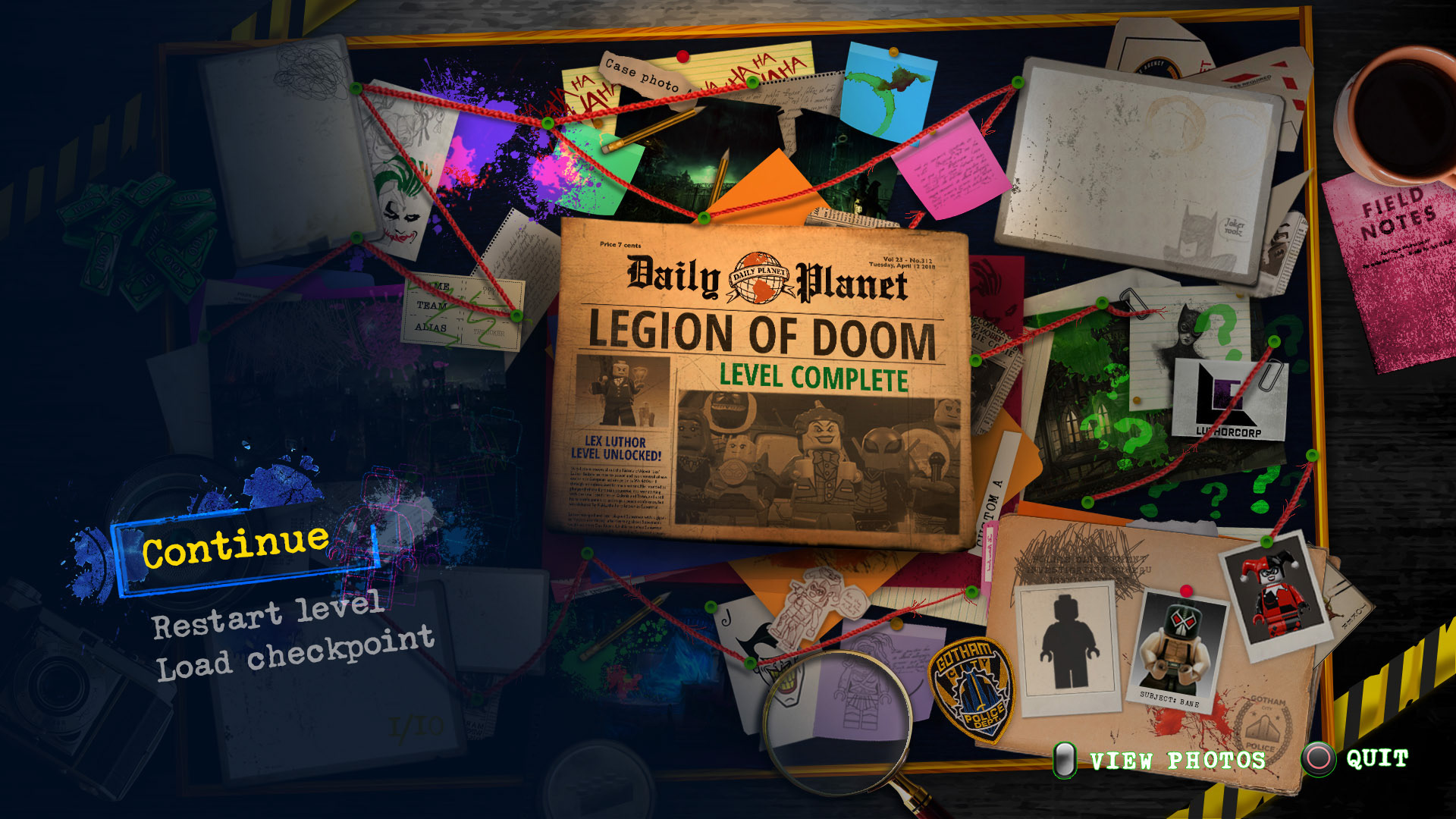 Inspiration and development moodboards
Moodboards for the development of the UI. A combination of steampunk, diseal punk and vintage style comic book imagery to reflect a dark, brooding atmosphere but saturated with vivid colour. Updated with semi scifi elements for the HUI itself, but still in line with the Lego aesthetic. The type used still needed to be kiddy and friendly, with bold colours, textured with chunky shapes and forms.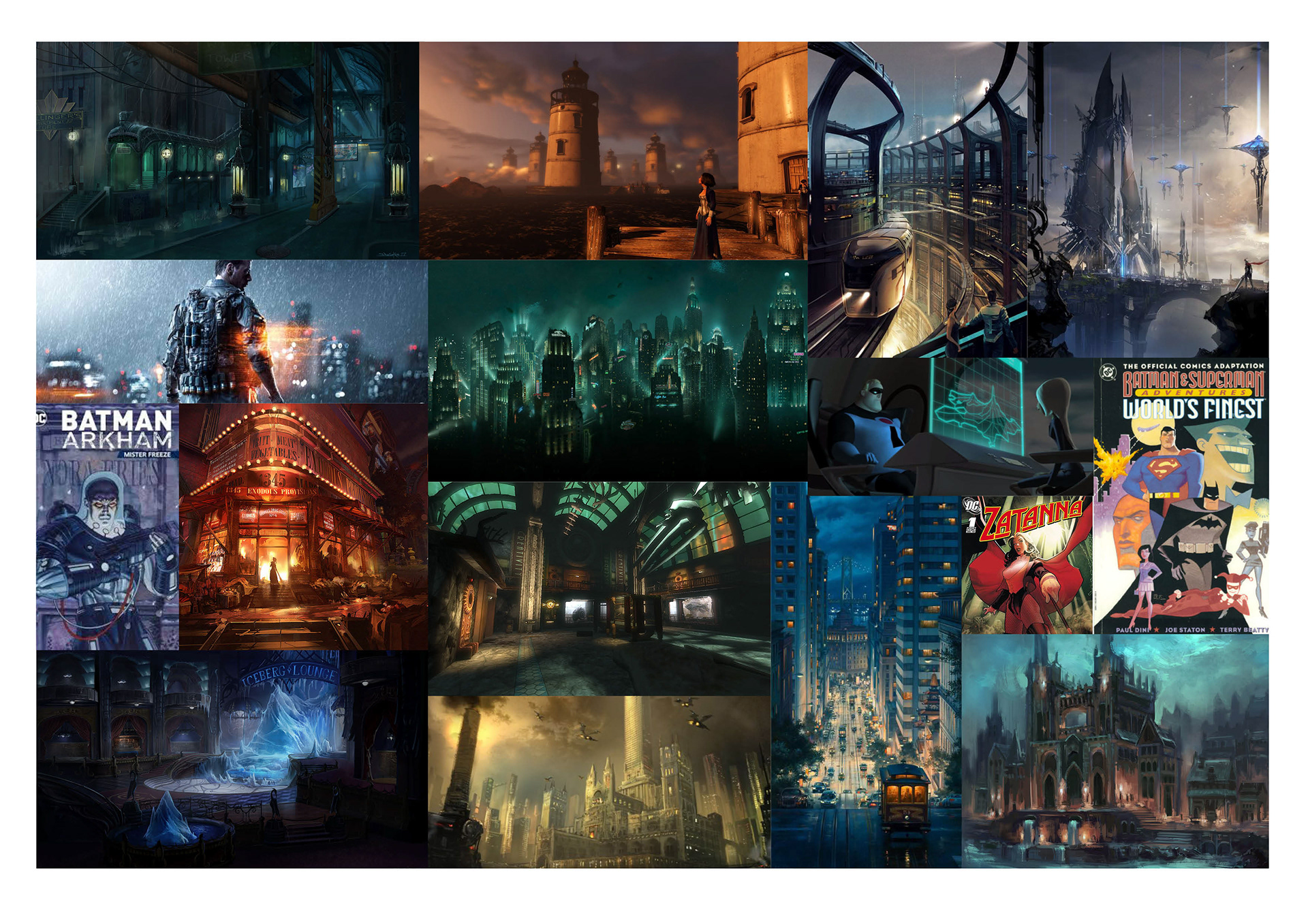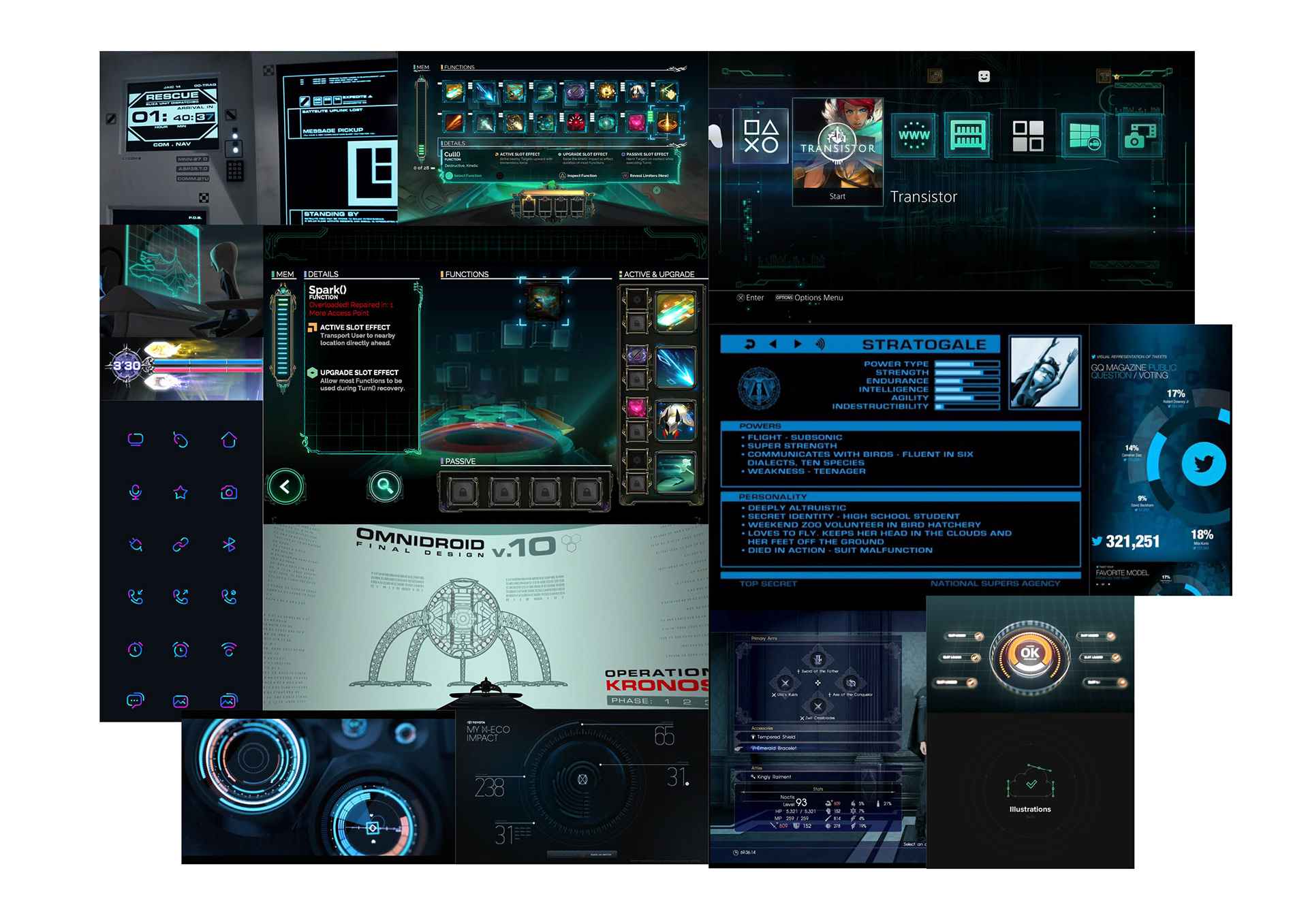 In Game HUI (Human User Interface) explorations
Designs were needed for the character HUI that would work at a small size and still reflect that aesthetics of the game. Inspiration was taken from both the lego game franchise and the previous DC lego computer games. Presented are the various exploration designs which range from flat, paper based deisgns to full mock 3D rendered versions.